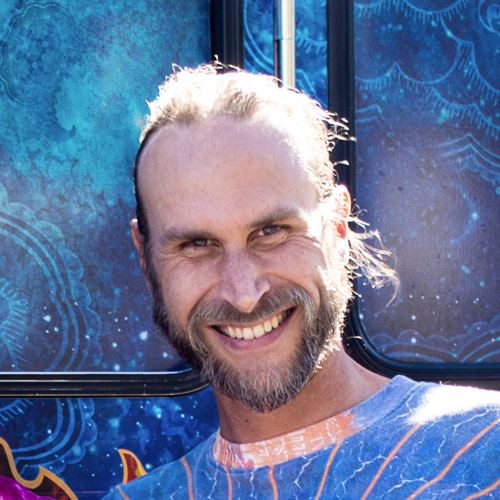 David Bronner
Chief Engagement Officer, Dr. Bronner's
David Bronner is Cosmic Engagement Officer (CEO) of Dr. Bronner's, the top-selling natural brand of soaps in North America and producer of a range of organic body care and food products. He is a grandson of company founder, Emanuel Bronner, and a fifth-generation soap-maker. Under David and his brother Michael's leadership, the brand has grown from $4 million in 1998 to over $190 million in annual revenue in 2020.
David and Michael established Dr. Bronner's as a sustainable leader in the natural products industry by becoming one of the first body care brands to formulate with hemp seed oil in 1999 and to certify its soaps, lotions, balms, and other personal care products under the USDA National Organic Program in 2003. Both actions resulted in high-profile litigation with government agencies, DEA and USDA respectively, that Dr. Bronner's ultimately won, cementing Dr. Bronner's activist orientation in the natural products marketplace. Over the years, David and Dr. Bronner's have been key leaders in fights for GMO labeling, industrial hemp farming in the U.S., high-bar organic and fair trade standards, drug policy reform, and a fair minimum wage.
Today, David is leading the company to champion the Regenerative Organic Certified standard, an integrated and comprehensive program that addresses soil health, animal welfare, and fair labor practices to advance sustainable and ecological alternatives to industrial agriculture.
Since 2006, Dr. Bronner's has partnered with certified organic and fair trade projects around the world to source all major ingredients, including olive oil from Palestine and Israel, coconut oil from Sri Lanka, peppermint oil from India, and sustainable palm oil from Ghana. Now, these suppliers of Dr. Bronner's organic and fair trade coconut, palm, and mint oils are Regenerative Organic Certified. Furthermore, Dr. Bronner's is a founding partner in the Climate Collaborative, which leverages the power of the Natural Products Industry to compel action on climate change.
In addition to his support of advocacy for regenerative organic agriculture, David directs Dr. Bronner's resources to support movements for animal rights, fair pay, and drug policy reform among other causes. One of his passions is the responsible integration of cannabis and psychedelic medicine into American and global culture and he is a board member of the Multidisciplinary Association of Psychedelic Studies.
David was born in Los Angeles, California in 1973 and earned an undergraduate degree in biology from Harvard University. He is a dedicated vegan and enjoys surfing and dancing late into the night. He currently lives in Encinitas, California.