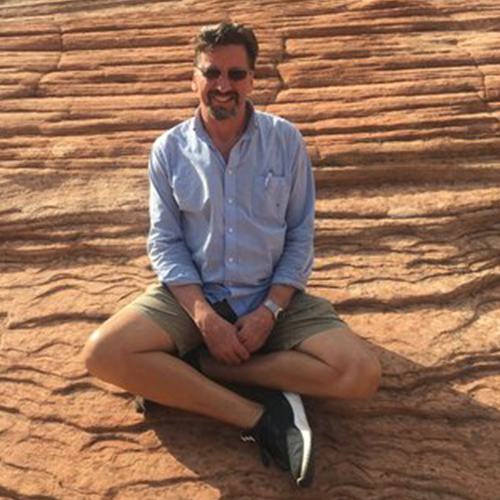 Richard Doyle
Edwin Erle Sparks Professor, College of the Liberal Arts, Penn State University
Richard Doyle, PhD, is Edwin Erle Sparks Professor in the College of the Liberal Arts at Penn State University, where he has taught since 1994. Ever since reading the work of futurist Alvin Toffler at age twelve, Doyle has been on a scholarly and personal quest to understand the effects of information technologies on the evolution of human culture and consciousness.
Through personal practice and sheer luck, Doyle, aka mobius, has been healed of severe asthma, nearly whole body eczema and severe depression through the grace of ayahuasca, LSD, psilocybin, chanting and meditation, all of which taught him, and continue to teach him, techniques for letting go of ego and abiding states which transcend the "I", such as agape or selfless love. The states available to human consciousness through these practices, particularly meditation, are observed by Doyle, after long suffering and much stumbling practice, to be the necessary and sufficient modes of healing ourselves, and by extension humanity and the planet.
In the paroxysms of despair and distress now convulsing the planet through the pandemic and global unrest, Doyle has devoted himself to sharing simple, non denominational, free, and open source tactics and guidance for achieving these states on our own, and to do so without taking himself very seriously at all and recognizing his comic and joyful insignificance.