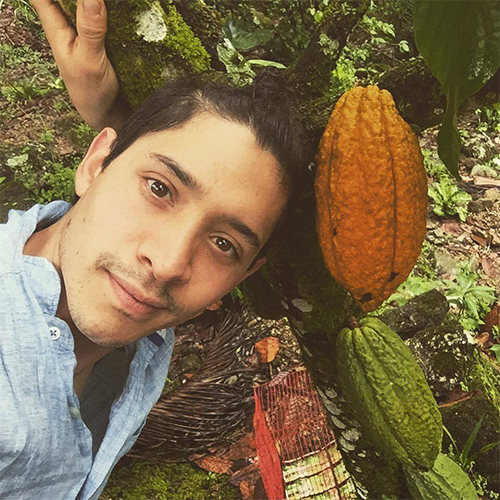 Esteban Yepes Montoya
Certified Health Coach at the Institute of Integrative Nutrition in New York
Esteban Yepes M a.k.a: (Ösel Jamphel) is a Dharma pilgrim, Transdiciplinary Artist, Fermentation Revivalist, Ethnobotany enthusiast, a genuine Agent of culture cross-pollination and a Certified Health Coach at the Institute of Integrative Nutrition in New York and a¨Not graduated¨ ¨CHEF¨ from the Basque Culinary Center, Spain.
His research is diverse and oriented towards a non-dualistic & integrative approach; has dedicated the last years of his life to the rigorous study of the therapeutic benefits, ethno-medicinal applications and ancient sacred/ritual uses of Cacao and Chocolate in south, central and North America.
He spends this precious life between doing dharma practice, cooking earthly delights, singing devotional songs, making artisanal herbal medicine, fermenting edibles, walking mountains and drinking heroic doses of ceremonial grade Cacao.